Biography
Sharon Brill is an Israeli ceramic artist who lives and works in Atlit, Israel. 
Graduated in graphic design, and practicing ceramics otherwise, Sharon Brill's artistic approach was first visual. After a residence in the USA at the Skidmore school, Sharon Brill decided to focus entirely on sculpture as her principal activity and as a way to satisfy her growing appeal for manual creation, as well as her need to get physically involved in her creations. 
Her production is made of pieces whose aesthetics is marked and delicate. The pieces are made from wheel-thrown or slab-constructed and altered porcelain, they are sanded with different sized sandpaper before and after the oven step. Her sculptures are surprising and dynamic, their abstract shapes vary from different points of view, granting the viewer multiple possibilities of imagination and discovery. 
Elegant and unique ceramics, the sculptures take shape during a long creative process always guided by the artist's instinct. From the shaping to the building phase, Sharon Brill is led by her sensations. Intuition and spontaneity are the key words of the artist's technique, who considers her work as an exploration. 
She says: "My work is created out of an internal drive, as if emerging out of itself. What intrigues me is plunging in, creating spontaneously and intuitively, opening the layers, in search of what lies behind the overt, what is hidden within… The principle of my work lays in the integration of two concepts: on the one hand a meticulous and minimalist aesthetic, and on the other hand a spontaneous research, limitless and intuitive."
The artist's main inspiration is the sea. She says: "Ever since I can remember, the sea has been an integral part of my life. ». Inspired by the energy of the sea, a marine atmosphere emerges from the sculptures which sometimes look like waves or shells. The artistic creation is continuously influenced by the composition of the different textures and colors created by the light, the air, the water and the sand we can see on the coasts.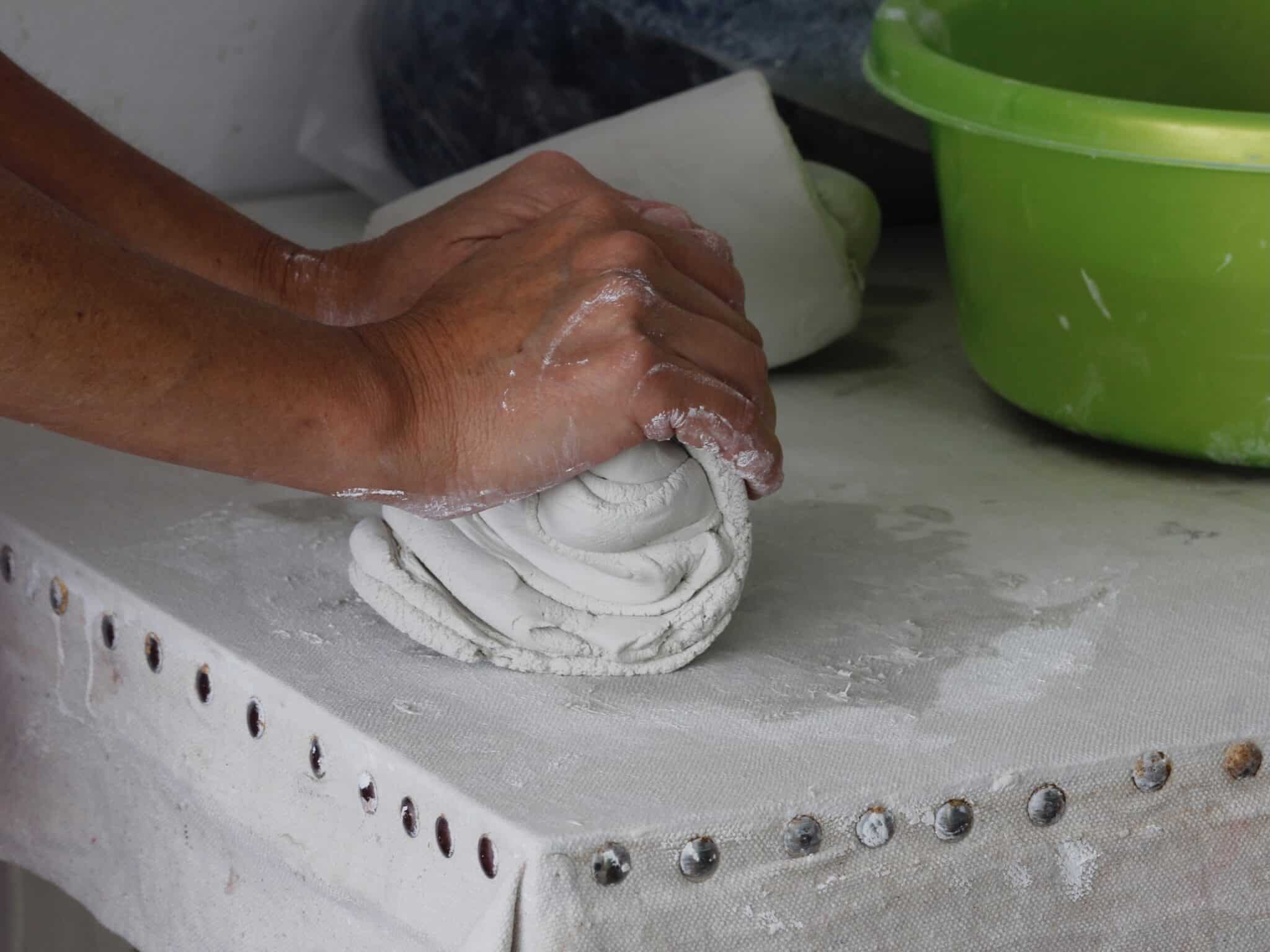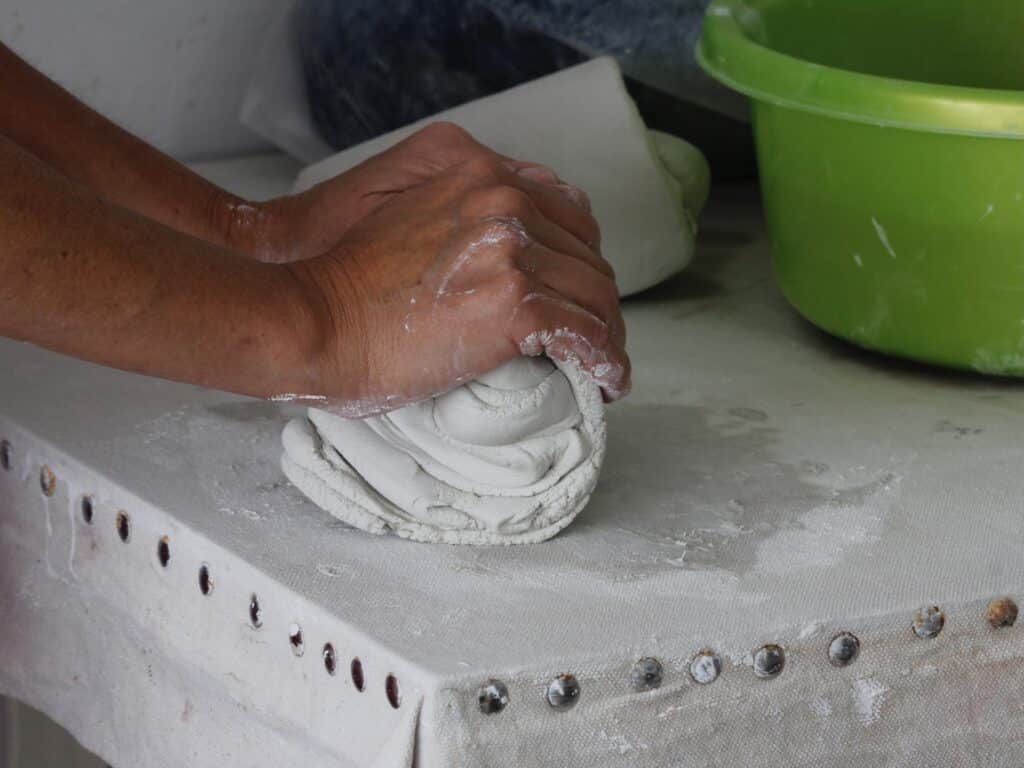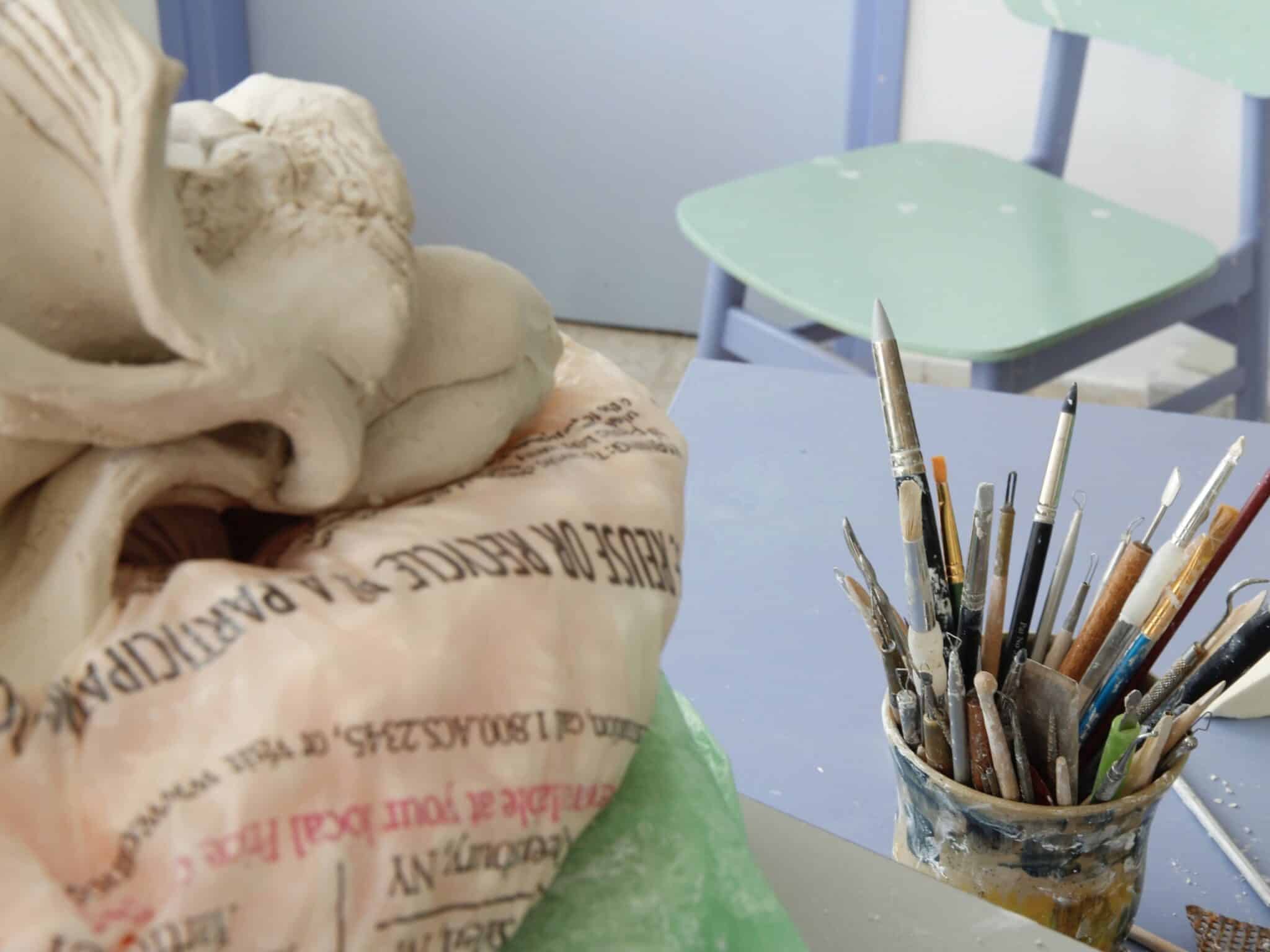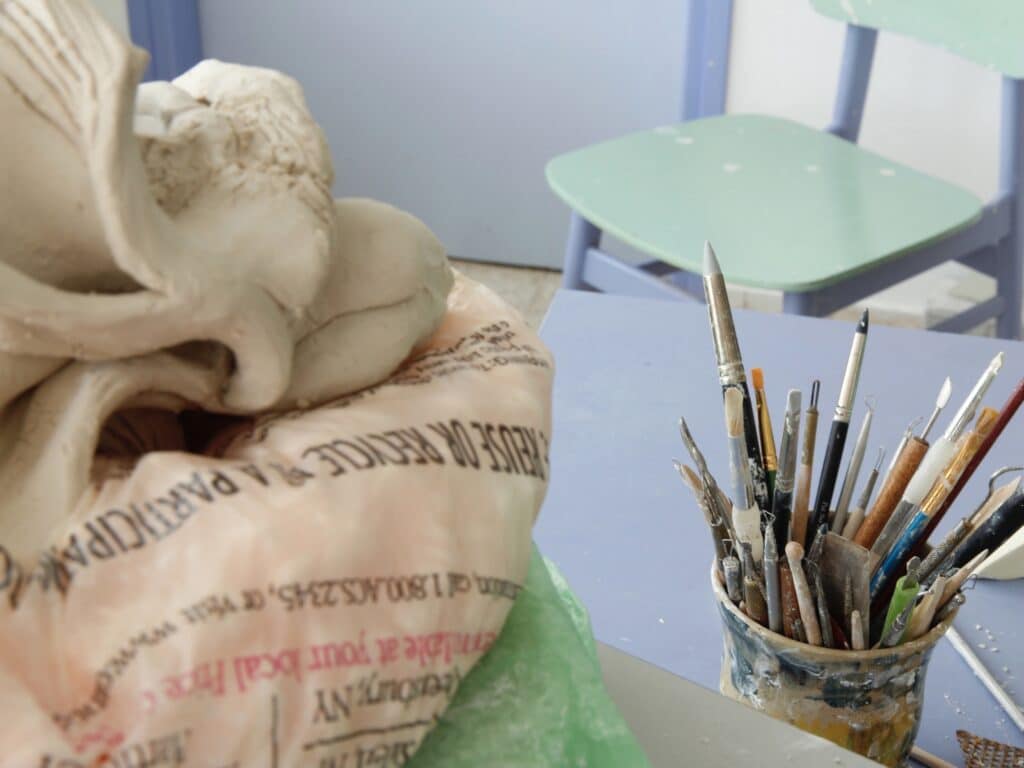 CV
Education
2011 : Ceramic studies with Prof. Anat Shiftan SUNY New Paltz, New Paltz , NY,USA
2009-2010 : Ceramics studies with Prof. Regis Brodie -Skidmore College ,Saratoga Springs ,NY,USA.
2008 : Ceramics studies with Avner Zinger,Giva't Haviva , Israel.
2007 : Ceramics studies with Michal Alon , Giva't Haviva , Israel
2006 : Ceramic studies with Anat Begger , Moshav Dor , Israel.
1991-1994 : The Neri Bloomfield Academy of Design and Education, Visual Communication graduate , Haifa , Israel.
Exhibitions
2022 – Biennale, The Eretz Israel Museum, Tel Aviv, Israël
2018 – The annual exhibition of Bank Hapoalim, Tel Aviv, Israel
2018 – Raw, Pop-up gallery, Eid Hod, Israel
2018 – Motion, Zooza gallery, Tel Aviv – Jaffa
2016 – The Eighth Israeli Ceramic Biennale, collective show, Eretz Israel Museum, Tel Aviv
2014 – Fresh Paint contemporary art & design fair, collective show, Tel Aviv
2014 – "InsideOut", solo show, The Artist House, Tel Aviv, Israël
Awards & Residencies
2022 – "The Consentino Prize", CAPA, Spain
Articles
For the unveiling event of her new series 'Emergences' on Artistics, the Israeli sculptress Sharon Brill gave an interview. Through her answers...
Artist Sharon Brill has made porcelain her substance of predilection. The bare and perfectly smooth surface of her sculptures draws us into a...